CURE KENYA
Photos by Elvis Lemaiyan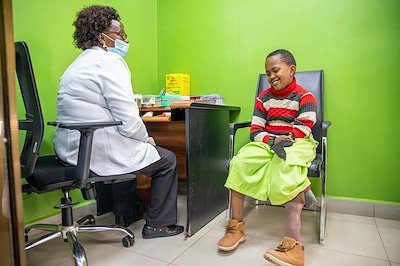 John is enjoying a conversation with the Laboratory Tech before some of his blood is drawn for tests.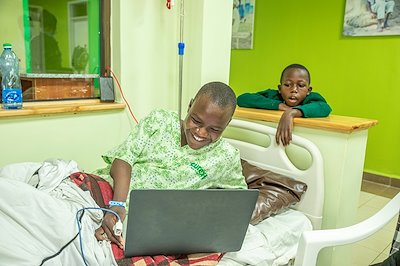 Mesiyieki loves reading your get well messages!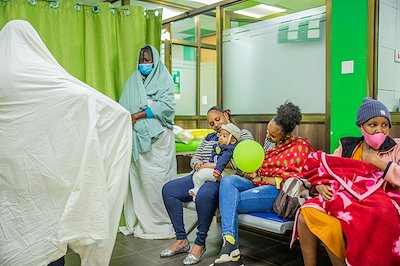 This young man was really fascinated by "Angel Gabriel" during a Christmas Carol play by CURE staff this week.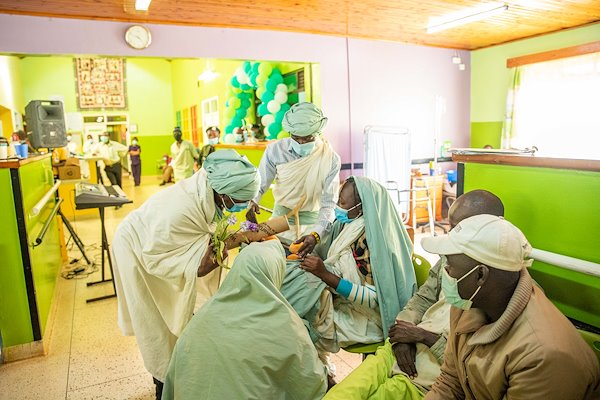 CURE staff doing a Christmas play in the ward.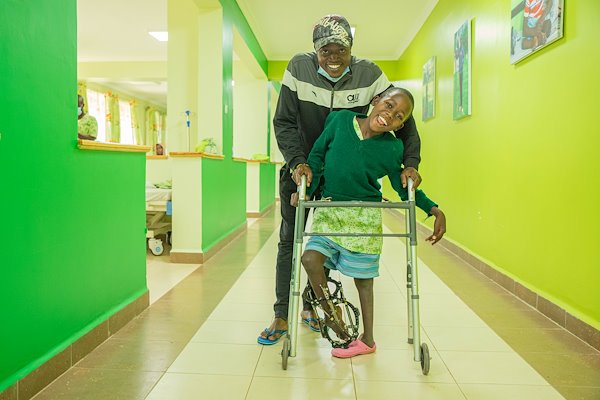 Paul posing for a picture with a friend.
CURE UGANDA
Photos by Brian Odwar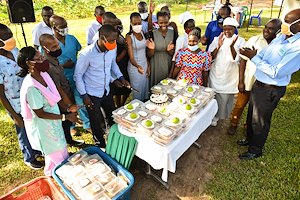 Head of departments cut a cake suring our most recent staff event.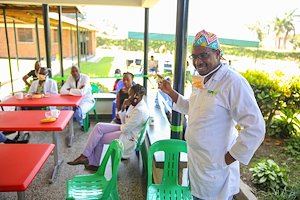 Dr. Emma gave words of encouragement to the comrades who are leaving CURE for further studies.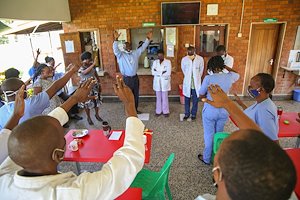 Staff members prayed a blessing over Dr. Agatha and Dr. Noah, as they go for further studies.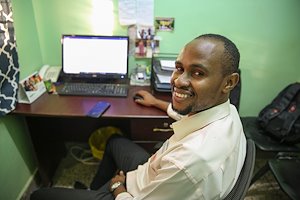 Issac, one of our social workers, said, "It's a blessing to interact with patients as they come in with a lot of fear but go back with faith and hope."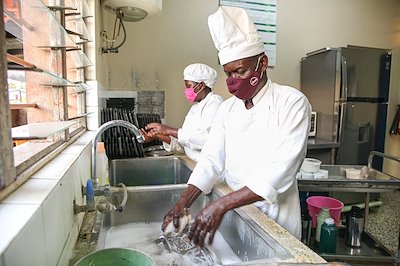 Our chefs cleaning up after lunch.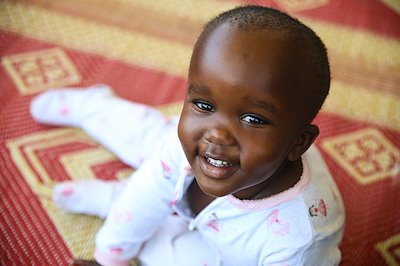 Little Sean gives us a beautiful smile – not even hydrocephalus can stop him from being happy!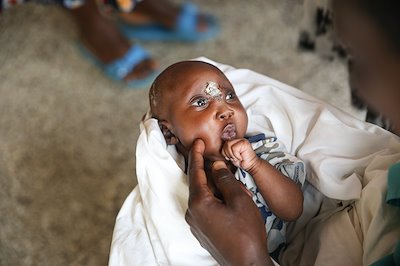 Baby Lucia is healing well.
CURE ETHIOPIA
Photos by Joel Witwer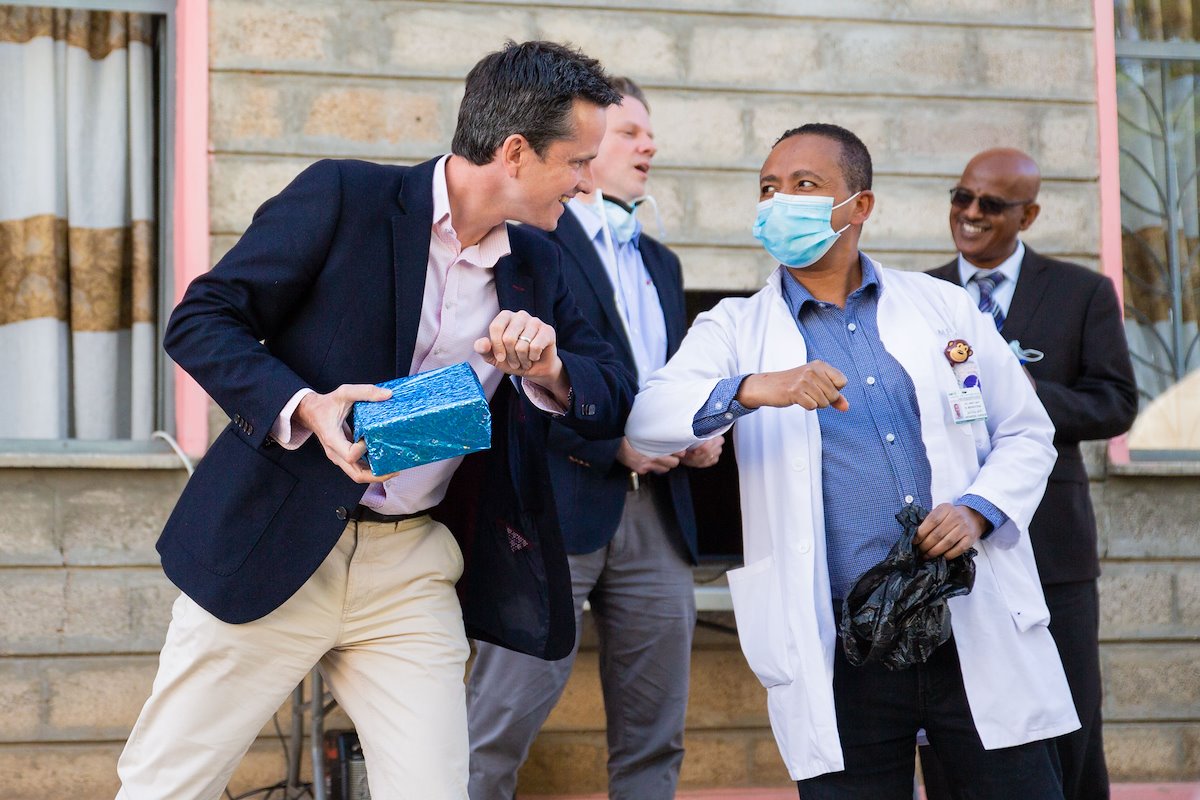 Dr. Rick elbow bumps Dr. Mesfin after an appreciation speech.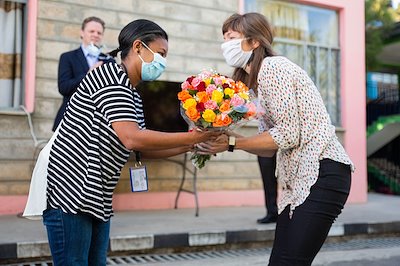 Dr. Rick's wife Anne receives flowers from Nurse Matron Sara.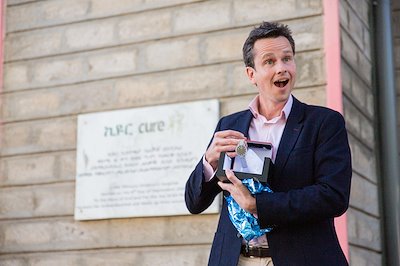 Dr. Rick is surprised with a gift during his goodbye party at CURE Ethiopia.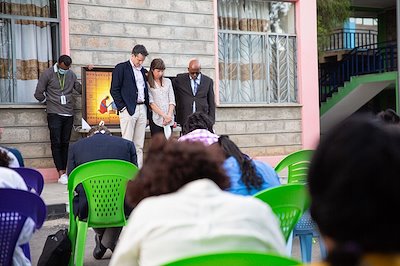 The CURE family prays for Dr. Rick and Anna as they prepare to move.
CURE PHILIPPINES
Photos by Hope Kim Pranza and Ella Abadesco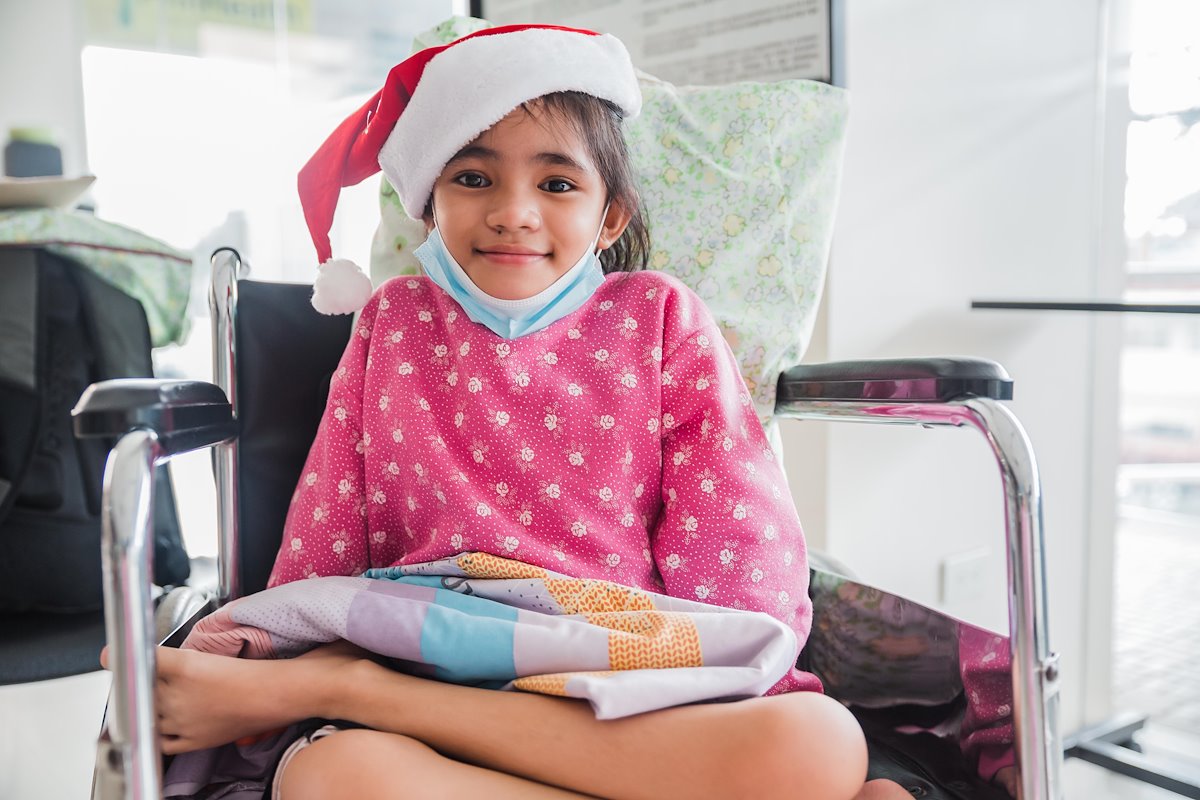 Fryncez broke her leg last year and is finally receiving the gift of healing before this year ends!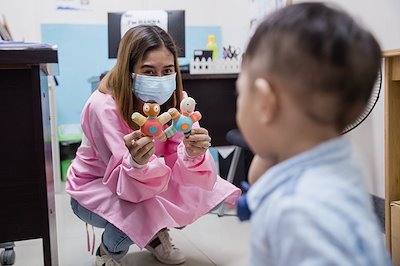 Dietician Hanna shares her toys with a little visitor in her office.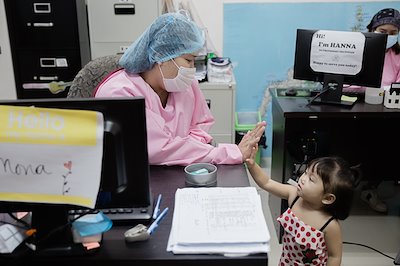 Social worker Mona gives CUREkid Andrea a hi-five for being such a good sport throughout her healing journey.
"I look forward to have my arm treated because I already miss playing!" shares Renijon.